So you want to know, "Can you make money blogging?" The straight answer is yes. There are thousands of people around the World who make a full-time income blogging.  Many more are making money blogging part-time alongside their full-time job.
Before you start your blog, you need to decide what you are going to blog about and, if you want to make money blogging, you have to find a topic that people want to read about. More to the point, you have to blog about subjects in markets where people spend money.
Typically these fall into three main "mega-niche" categories:
There are exceptions to these rules, but in general most financially-successful blogs fit into one of these three categories. The basics of making money from blogging, and indeed any online business is to:
Find an audience, provide that audience with value and then sell them something that is going to help them get where they want to go.
So let's look at each of these mega niches and see what sort of blog you could build in each.
This covers the obvious topics like:  how to make and income online, investment strategies, real estate income, etc.  It can also cover things like: travel, working less and passive income strategies. 
Think about what interests you. Does it fit into these categories.  Lets look at some examples: 
This covers the obvious topics like:  how to make and income online, investment strategies, real estate income, etc.  It can also cover things like: travel, working less and passive income strategies. 
Think about what interests you. Does it fit into these categories.  Lets look at some examples: 
I will teach you to be rich -
Ramit Sethi
The title may give you a clue about the topic and it definitely fits into the money making category.
Ramit started off blogging about financial planning and introduced his audience to simple techniques to save costs and invest wisely. 
Ramit has also published a book of the same title, which is well worth a read if you want some no-nonsense advice on how to plan your finances. 
People pay to learn how to invest sensibly and ultimately make more money and Ramit sells a range of online courses and coaching on the back of his blog.
DIgital Photography School -
Darren Rowse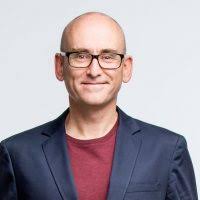 Digital Photography School is a lifestyle blog which teaches people how to be better at something they enjoy – digital photography.
Darren and his team earn income from affiliate relationships with camera equipment companies and they also sell paid training courses and classes on photography.
This recent article on the Digital Photography School blog may be of interest to anyone looking to set up a blog on photography.
People interested in this mega niche are looking to improve their lifestyle through making more money or achieving a better lifestyle.  They are also looking to learn new skills so they can be better at something they enjoy.  These are powerful desires, so people will happily pay to learn how to do these things.
Remember, its all about the transformation.  Ramit's audience wants to be transformed into wealthy individuals through better financial planning.  Digital Photography School aims to transform it's audience from beginners to expert photographers so they can enjoy the hobby more or earn an income from it professionally.
People spend an awful lot of money on their health and well-being. They long to lose weight or look younger.  They also want to be healthier or learn how to overcome a chronic illness or mental health issue.  This mega niche also covers fitness.
If you have an expertise in any of these areas, you can share it in a blog. People will happily pay for products that you promote or courses you offer if you can demonstrate your expertise in a particular health or wellness field. 
Some areas, like weight-loss are fiercely competitive, but there are specialist niches that offer opportunity to the new blogger. There is also a wide range of affiliate products that you can promote for a commission if you don't have your own products.
Nerd Fitness -
Steve Lamb
Steve founded Nerd Fitness in 2009 blogging about fitness with an off-the-wall twist.  
Nerd fitness succeeds in the crowded fitness market by appealing to a very specific market – nerds, misfits and mutants.  Maybe mutants aren't all that common but you get my drift!
Nerd Fitness makes money through online courses and 1-on-1 coaching programs.
If you want to learn more about how Steve built Nerd Fitness, check out his interview with Pat Flynn on the Smart Passive Income Podcast
This may not seem as obvious as a mega-niche, but it is the place people turn to when they need help. This can range from people needing help to find a partner to bringing sex back into a marriage.  A relationship blog can document a couple as they travel or how they handle a divorce.
The money is made by offering training. I have a friend who is expert at erotic massage and sells a course for women who want to take control in the bedroom. 
Love and Life Toolbox -
Lisa Kift
This is a blog that provides advice around relationships and emotional health.  The site has a number of authors writing for it and sharing their expertise.
Here are the topics they cover:
Lisa earns her income through online courses and consultations.
How Much Money Can You Make Blogging?
Quite honestly, this is up to you. If you choose your niche carefully and put in the time and effort to create quality content, promote it and find ways to sell things that are of value to your audience, you really can earn a lot of money.  It does late time. Blog's primarily rely on organic traffic, unless you want to accelerate things with paid traffic.  It may also be necessary to add other media, such as YouTube video or a podcast to drive traffic.
You may already have a blog and are just looking for ways to make money from it.  If that is the case, then I hope you have found this article useful.
If you haven't started a blog yet, then here are some additional resources that you might find useful: