I find podcasts a great way to learn new things. Whether you are driving or cycling to the office, or working your way through a gym session or even relaxing in the hot tub, I recommend you connect up the headphones and listen to a good podcast. So, what are the Best Online Business Podcasts?
My favorite subjects are: online business, online marketing, and social media marketing and my favorite podcasters are on this list. I subscribe to them all and look forward to the regular updates. They all have slightly different styles and cover a wide range of different topics. Some offer more of a teaching format. Others are more conversational and often have interview guests.
You will not like everything they produce, but you will be able to pick the topics that really interest you. They all release regular content, so you will always have something new to listen to.
Here are some of my favorites.
Michael Stelzner -Social Media Marketing Podcast
As the name suggests, Michael's main focus is on how to use social media to market a business. He follows the interview format for his shows and speaks to experts on various social media platforms. He also does the odd solo show when he has something new to say. If you want to learn "what's hot on Snapchat", "why Facebook Live is the place to be" or "how to advertise effectively on Twitter" there will be a Social Media Marketing Podcast episode for you. The Podcasts are normally between 30 minutes and 1 hour, so ideal for a daily commute or a gym session.
Pat Flynn – Smart Passive Income (SPI) Podcast
Pat uses his podcast to share his wealth of knowledge on how to create a passive income online. He employs a mix of his own content and interviews with experts in the field. Topics range from how to start your business through to specialist topics like "building a brand online" and "how to grow your email list". Pat regularly interviews bloggers and online entrepreneurs who are having success in different niches. This is useful if you are in a niche that isn't based on online marketing. Episodes usually last between 30 minutes and an hour. Pat also has a YouTube channel and a monthly podcast called 'Ask Pat" where he coaches one of his subscribers on a particular business challenge.
Darren Rowse – ProBlogger
Darren has two successful blogs: ProBlogger and Digital Photography school. This gives him two points of reference for the advice he offers in his podcasts. Most of his episodes focus on how to write and market blog content, sprinkled with interviews with blogging experts. Darren has a thriving community of bloggers who he interacts with through his blog and Facebook community. He often challenges his listeners to produce a particular type of content so they can learn new skills. Problogger episodes are typically around 30 minutes with a few longer interview shows mixed in.
John Lee Dumas – Entrepreneur on Fire
John is the most prolific online business podcaster with more than 1500 episodes. He puts out new content 7 days a week. The majority of John's shows interviews, and he follows a standard format for each. It works, as he has a steady stream of interviewees waiting to get on the show.
Each show is around 30 minutes long, which is great for short commutes and gym sessions.
Amy Porterfield – Online Marketing Made Easy
If you want to know how to use Facebook, email lists and webinars to market your business or sell online courses, then Amy's specialist knowledge will be invaluable. She also has some good ideas around productivity and selling techniques. Amy combines solo episodes with interviews with experts on many and varied topics. Each episode includes a "freebie" from Amy. This is usually a cheat sheet or checklist that relates to the podcast topic and is a helpful bonus to go with each episode. Amy's is a great teacher and explains things in a step by step and easy to follow manner.
Most episodes range between 30 minutes and 1 hour so are ideal for average commutes.
Online Marketing Made Easy Podcast
Chris Ducker – YoupreneurFM
Chris, like me, is originally from Britain and still holds onto his accent, despite living in the Philippines for many years. Chris is an expert in building a personal brand. He has interviewed most of the top players in the online community and his personable interview approach often brings out the best information from his guests. Chris also does a few solo shows where he shares ideas and techniques learned from his time as an entrepreneur. The content of the podcast is varied but always useful if you are looking to grow your knowledge of online business.
Nick Loper – The Side Hustle Show
Nick's message is aimed squarely at people who are looking to build an online business alongside their existing full or part-time job. This mirrors my target audience. In his podcast episodes, he often interviews people who are successfully growing their side business and shares their successes and failures with his audience. This method showcases a wide range of different business models, which can be really useful if you are looking for business ideas.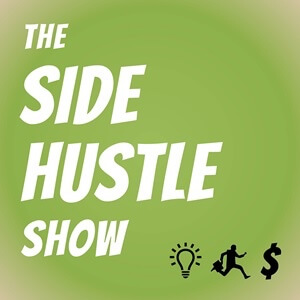 Jamie Masters – Eventual Millionaire
Jamie is a successful business coach, but she is better known for her regular podcast, where she interviews successful online businesspeople. Her relaxed style puts her guests at ease and she genuinely seems to be enjoying the show as much as her audience. The topics covered are wide-ranging, but always informative. Jamie also videos most of her interviews so you have the opportunity to watch as well as listen.
Most episodes are between 40 and 50 minutes which is ideal for that longer gym workout.
Mind You Business Podcast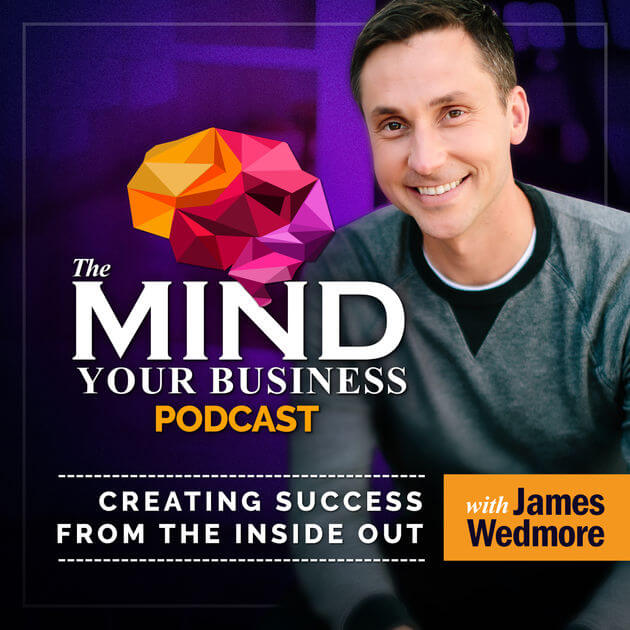 James Wedmore started his online business in video production but now runs a 7-figure business teaching others about growing their business and having the right mindset. His podcast focuses on similar topics. He has a mix of interviews and solo shows and episodes are typically close to an hour long.
Perpetual Traffic Podcast
The Perpetual Traffic Podcast is produced by Digital Marketer and has multiple presenters. It follows a discussion format with a strong focus on marketing methods and news. This podcast is a great place to learn about different ways to market your business online. The content is a fit for Business to Business and Business to Consumer marketing.
Most episodes are around an hour so they are well suited to longer commutes or workouts
Michael Pasha – Internet Ballers
I want to give a quick shout out to my friend Michael Pasha and his Internet Ballers interview podcast. Michael and I are in the same mastermind group. Although still relatively new to online business, Michael has interviewed some big hitters, including John Lee Dumas and Jason Van Orden.
Michael has a great voice for podcasts and also knows the right questions to ask to extract valuable information from his guests.
Short on Time?
If you only have a time for a quick 10 minutes or so, then you may want to check out these shorter podcasts. They usually last around 10 minutes but can be packed with useful information.
Marketing School – Neil Patel and Eric Siu
Neil and Eric host this daily podcast and cover a specific topic for each show. Even with around 10 minutes per episode, they pack a lot of useful information in. Topics cover all aspects of online marketing and social media marketing and can really help you with your business.
If you have a short attention span or not much time, this show could work for you.
I hope you take time to subscribe to some of these podcasts. I have no affiliate links on this page. I am just looking to share some of the resources that I have found useful in learning about how to build my online business
One day I hope to have my own podcast and will certainly use this list as a benchmark. As always, please add any comments. If you have a particular favorite online business podcast that isn't on this list, please let me know and I will check it out.
Also, if you are looking to start your own podcast, John Lee Dumas and Pat Flynn, both have excellent training courses.